Who Is RemoveArrest?
RemoveArrest.com Removes online mugshot listings, arrest record listings, documents, files
RemoveArrest.com is a service of CleanSearch.net Online Relevance Management. CleanSearch was developed in 1999 by founder Chris Ross, Amresh Mishra and Joe Ellis, and remains one of the most well established trusted online reputation and relevance management firms in the world.
CleanSearch, inc has been assisting individuals and businesses with their online association management for over 10 years.. Long before any 'mugshot database' was inexistance.
You can be assured RemoveArrest is working for you, the consumer, to facilitate the most expedient and thourough removal possible.
Please contact us:
CleanSearch
2385 NW Executive Center
STE 100
Boca Raton, FL 33431
(561) 843-3997
(800) 544-7145
inquiry@removearrest.com
RemoveArrest.com Removes online mugshots, arrest records, documents, files and other unwanted public information (includes Google listing & image elimination).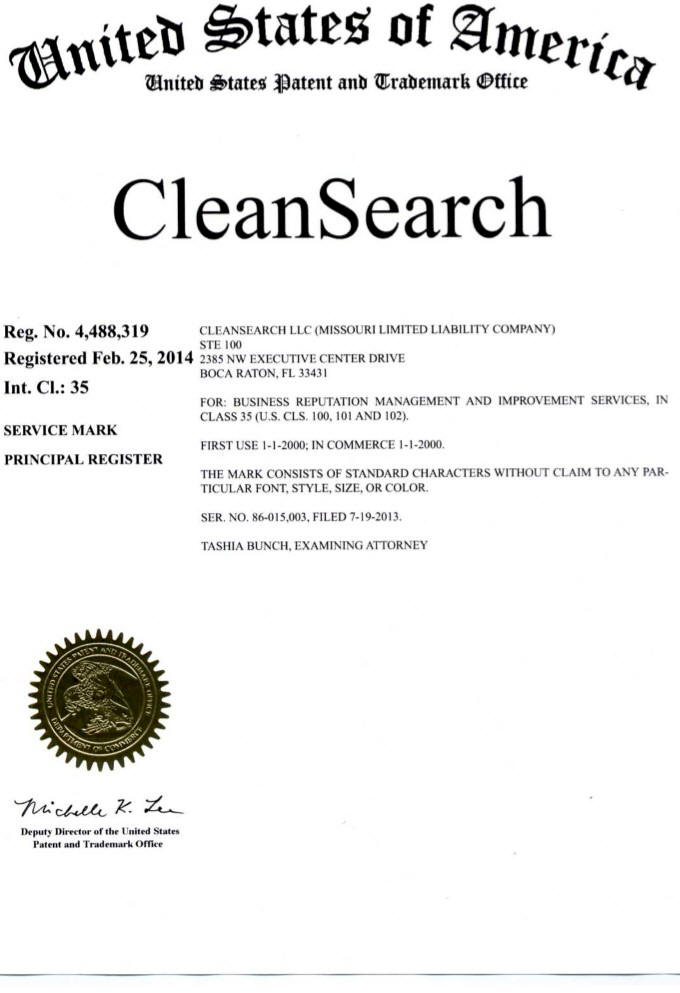 RemoveArrest.com is faster and more thorough than any other source online. Reputation.com won't remove your mugshots, we will, GUARANTEED!
About RemoveArrest:

RemoveArrest was created out of demand. RemoveArrest, from CleanSearch, is much like a document service which assists you in obtaining a passport, birth certificate or other vital records.
CleanSearch helps manage what search results are associated with your name-search. Due to the incredible demand for the management of online arrest records, CleanSearch created a platform in which we can pull your arrest record from it's online source quickly. The longer a record remains online, the more chance for proliferation.
We operate a depth of proprietary internet services such as CleanReview, HitDetective, MonitorMyTeen and ThePressAgent. Our expertise allows us to offer assistance in expediting the removal of your unwanted online record publications. Frequently asked questions.
CleanSearch is the industry leader in Internet relevance association, ensuring positive results of your name-search.
All transactions are guaranteed as promised or your money back.



No one can beat our price and speed!
CleanSearch
® 2010 CleanSearch® 2010 CleanSearch
Florida Counties Arrest Removal
California Counties ArrestRemoval
Tags: court+records,history,police,arrested,charged,expunged,dismissed,mugshot,internet,search,google,bing,count