Online Arrest Record Removal FAQ
1. Is this a scam? / Are you a fraud???
ANSWER:
No RemoveArrest.com is NOT a fraud or scam. RemoveArrest.com is a division of CleanSearch, an established corporation. We have maintained the same verifiable business street address for over a decade, and have served thousands and thousands of satisfied customers.
We have been online since 1999 (long before any mugshot or 'profit-for-removal' databases) and have no affiliation with websites that house, proliferate or host arrest records and mugshots, other than to facilitate client removal.
CleanSearch is the industry leader in protecting your online reputation (relevance management). Our arrest record removal service was created out of demand. We have been Number-one (literally listed in the top 5) in 'Name Reputation' for 10 years.
2. Is this legal? Where do they get my arrest record / mugshot? How are they allowed to publish it? And what if the whole thing was bogus? What if I was found not guilty, or the associated charge(s) were dropped or expunged?
ANSWER:
We feel your pain, honestly. But police arrest people all the time, sometimes innocent people unwittingly end up in the wrong place at the wrong time. If state law provides for free removal of the booking photo, what do you do after it's removed, and the record remains, and perhaps even the image in residual search results from Google, Yahoo, etc.
RemoveArrest.com is able to remove all the associated content in it's entirety, as well as the search engine results that can maintain residual content, including images, in perpetuity.
Currently, we are able to provide this service. Place your order to permanently remove a published record.
3. Will my mugshot 'pop-up' on other sites as soon as I use your service?
ANSWER:
No, absolutely not. Using our service will not make it any more likely or any less likely for the record to appear on an alternate platform. You can logically deduce that with fewer instances of your record online, the chance for another person to discover and proliferate it are reduced, however, it will have no affect on large automated databases that gather electronic information. Removing content from a specific database does not negate the freedom of speech rights associated with public documents. We will always have the right to print out public records and post them on telephone poles anywhere.
The popular misconception is that once you pay for one removal others 'pop-up'. There is malicious cause for this, but there are natural causes for this. As stated, searching for these instances can and will cause damage. After an individual has searched and accessed the content, perhaps also engaging services to seek out the content, search engines naturally build a stronger association, and may begin to list items that were absent from the listings prior to the association, yet they still resided online.
When someone removes content, which then appears to 'pop up' on another database, it is a random occurrence. In order for this to be a coordinated activity, the agency of arrest, each database, the removal agent and the Search Engines would all have to be 'in' on the conspiracy! It simply does NOT happen. The databases (websites) that are currently displaying your arrest records are large, technically proficient entities which gather millions of files. Usually the files are gathered directly through county or city agencies. There are no databases in operation that coordinate with other parties and/or hand-select or republish specific arrest files. It would be logistically impossible and unprofitable.
We search with special tool we have developed which does NOT allow search engines to create or solidify the unwanted association.
4. I hear it's against the law now to charge people to remove their mugshot, because the law says you can't profit from public records?
ANSWER:
We don't charge for removal of mugshots (booking photos), we charge only for the removal of the listings that make them accessible. We don't just hide, or 'push' the listing down. We remove the listing from Google and other major Search Engines, Guaranteed.
5. Why do I have to pay to have my record deleted?
ANSWER:
You do not have to pay us to have your record listing deleted.
We are an assistance service, much like that of a vital-document assistance service. RemoveArrest.com was created out of demand for the need to remove records fast. Many people are in a similar situation as yourself and want a clean-search of their name sooner rather than later. Our service is designed to expedite your goals, but is 100% optional.
6. How much does it cost to have my record removed?
ANSWER:
Each database that may be housing your associated record requires a specific methodology to achieve a successful listing removal. once we determine where the offending file is located, we can assess the associated fee for removal.
7. How long does it take to be removed?
ANSWER:
Although the time-frame varies from database to database, removal is swift, usually a few days or less.
8. Will this delete all records that are online now and in the future?
ANSWER:
The files we pull will not reappear on the related databases, however, each database is an individual entity and requires specific attention. Removing one source does not guarantee that other sources will not post or proliferate your related document. This usually does not happen, you would already see it, however, removing existing online sources is the best way to thwart proliferation. Keep in mind, the longer these mugshots remain online, the more likely it is they will proliferate into private hands, and be republished, etc...
9. Can I pay AFTER you have removed my mugshot?
ANSWER:
No. Payment must be rendered before the removal process is executed.
10. Are you the best service?
ANSWER:
Yes. In fact we will match ANY COMPETITORS offer, and do it for less, guaranteed.
11. Why use RemoveArrest.com?
ANSWER:
1. We are the original, best and most experienced agent in the industry. We remove collateral pages & listings that contain your name, working with you until Google is clean.

2. We remove the image from Google search results in an expeditious manner using proprietary methodology.

3. We are an established corporation, maintain a verifiable business address and a decade of reliable service, and are in good standing with the Better Business Bureau.
RemoveArrest.com Removes online mugshot listings, arrest record listings, documents, files and other unwanted public information listed on Google, Yahoo and other major Search Engines.
RemoveArrest.com is faster and more thorough than any other source online. Reputation.com

won't remove your mugshot listings, we will, GUARANTEED!
The only REAL solution is to remove all listings associated with your arrest, 100% in their entirety!
Spending time and money to obfuscate or 'hide' unwanted records is futile, because someone will search your name with the word 'arrest' or 'mugshot', and your file will pop-up on page one! We remove mugshot listings from Google & major Search Engines!
A service of CleanSearch Relevance Management, assisting clients in creating and maintaining positive search results for nearly a decade!
Confidential Free Analysis:
To remove your record, please complete the form. Provide birthday if you have a common name, so we can ascertain your identity and save you time.

We will send you the results with a removal solution ASAP!
Clean Search2385 NW Executive Center
Ste 100
Boca Raton, FL 33431
561-288-0655
800-544-7145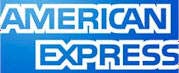 Remove Arrest Records, Mugshots Files and Images from Google and other Search Engines.